After a one year hiatus, we are pleased to announce our 2023 Design Awards!

The A+D Design Awards came about as a means of providing a platform in excellence across disciplines. The aim of this program is to provide feedback from experts in a vast array of fields and expand the breadth of knowledge that goes into the typical awards.

The categories, structure, and jury are all designed to go beyond the normative single discipline award structure, allowing for interdisciplinary growth and support.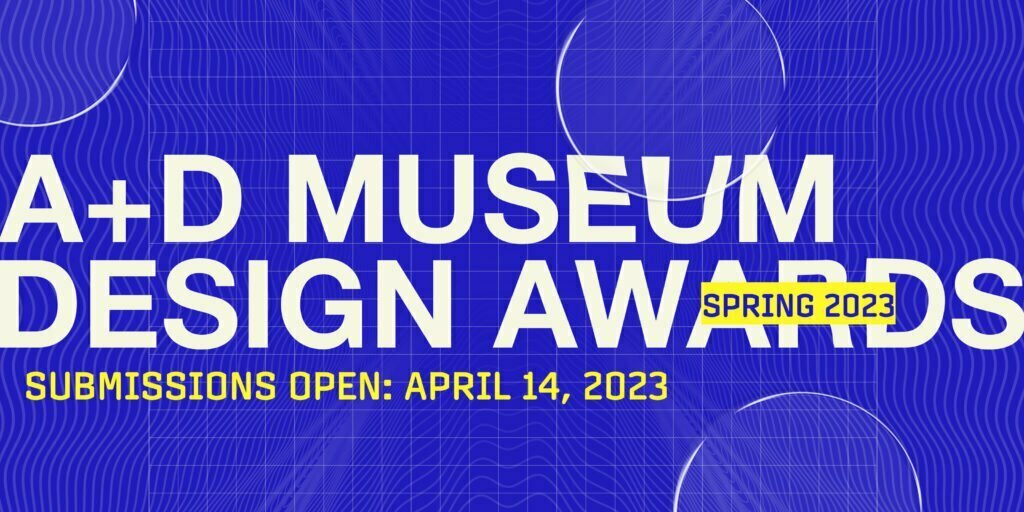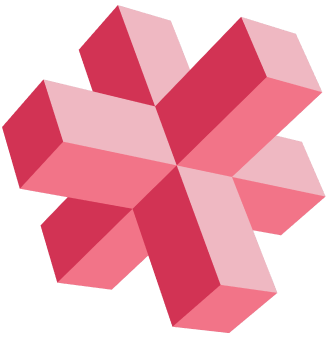 Logistics
The 2023 A+D Design Awards submissions have been extended from April 14, 2023 to May 12, 2023 at 11:59PM, PST.
To submit, please complete this Google Form.

The fee for each entry (excluding students) is $80. You will be asked to include your Paypal Transaction ID in the fee to confirm that payment has been submitted. Submit your fee via Paypal here.


Available Categories
On The Wall
On The Desk
On The Screen
Realtime/Interactive
On The Floor or Ceiling
On The Body
On The Street
Bigger than Model, Smaller than a Street
Bigger than Street, Smaller than a City
In School


Submissions are open to all disciplines and levels. There is a submission fee of $80 per project entered except for in the student category. This fee is considered a donation and goes directly to supporting the museum's mission. For anyone to whom this fee presents to be an obstacle we ask that you contact the A+D Museum at camille@aplusd.org so we can work with you.
Submission Restrictions
All submissions must be sent as PDFs. Video/digital projects should be submitted as a link address within a single sheet PDF. No hard copy submissions are accepted. There is no limit to the number of eligible projects an individual or firm may submit. Each project may be submitted to two categories. A submission fee is required for each entry.
For all submissions, please do not upload more than a total of 100MB of content.
Submitter claims to have provided no false information or made untrue statements of a fact or failed to state a material fact in their submission. The submitter has no other known agreements, commitments, agency relationships with other parties that would conflict with any interests of any confidentiality agreement executed between them. Submitted Material shall not infringe, misappropriate, or otherwise violate any copyright and any other intellectual property rights of any third party. Submitter has not received regarding submitted material, any written charge, complaint, claim, demand, or notice alleging any such intellectual property infringement, misappropriation, or other violation (including any claim that Submitter must refrain from using any intellectual property of any third party). Any submitted material is the original work of the submitter and that publicization of submitted material does not contain any libelous or unlawful matter. Submitters must make reasonable best efforts to protect and maintain their intellectual property.
ON THE BODY
Celebrating wearables from accessories to product design to fashion. If it's on the body, it's eligible.
ON THE DESK
Celebrating exceptional design in printed materials, including zines, books, and magazines. The concept behind the category comes from expanding classical presentation formats.
ON THE SCREEN
Honoring exceptional design in digital media, films, including websites, apps, digital graphics, speculative worldbuilding and AI imagery, generative art, etc.
REALTIME/INTERACTIVE
Acknowledging the best in real-time and interactive design, including immersive experiences, metaverse, AR, VR, and video games.
ON THE WALL
This category is open to any type of work that could be placed on a vertical 2D surface This ranges from drawings, paintings, graphics, photography, light fixtures, posters, etc. The concept behind the category comes from the classic museum experience and how we might expand it.
ON THE FLOOR OR CEILING
This category is open to all creations that live on the floor or ceiling. This includes but is not limited to sculptures, furniture, product designs, light fixtures, etc. This category aims to explore the different vantage points from which we experience design.
IN SCHOOL
Celebrating the next generation of designers, recognizing outstanding student work across all categories.
ON THE STREET
Celebrating excellence in small-scale structures, 500 square feet or smaller.
BIGGER THAN A MODEL, SMALLER THAN A STREET
Celebrating excellence in small-scale structures, 500 sf - 5,000sf. This category is open to any type of work ranging from built architecture, theater/set design, interior design, industrial design, art installations, etc. The concept behind the category comes from the museum's appreciation of urbanism and scale.
BIGGER THAN A STREET, SMALLER THAN A CITY
Recognizing outstanding design in structures and landscapes larger than 5,000sf. Can include urban design, landscape design, etc.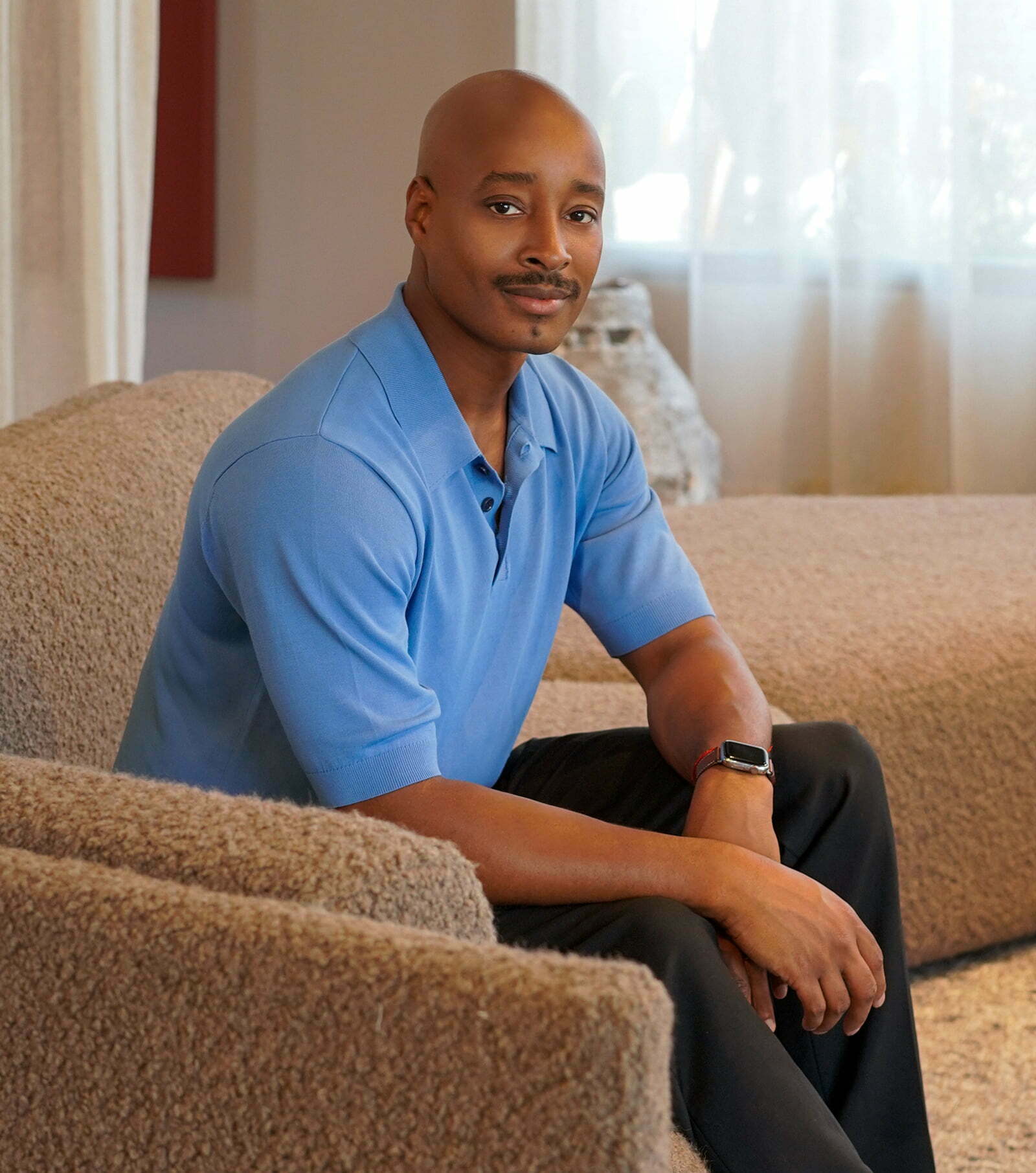 Adair Curtis
...Adair Curtis is an esteemed interior designer, celebrated TV personality and creative director. Heralded as "One of Nine Rising Stars Taking the Design World by Storm" by Architectural Digest, Adair is renowned for his holistic and elegant approach to style and living. Collected mid-century pieces, rustic textures, soothing tones and bold works of art are hallmarks of Adair's aesthetic. Since founding JSN STUDIO, a multidisciplinary design and styling firm, Adair's design philosophy, that everything in a room should be essential and the space should tell a story, has extended to his Netflix series, 'Styling Hollywood', garnered him a place on the coveted 1stDibs 50 2022 Honoree list and made him the star of 'Instant Dream Home'. While bringing his client's vision to fruition is one of his joys as a designer, Adair's greatest loves are Jason Bolden, his partner in marriage and in business, and their son, Arrow Fox.
Image Credit: Emmanuelle Pickett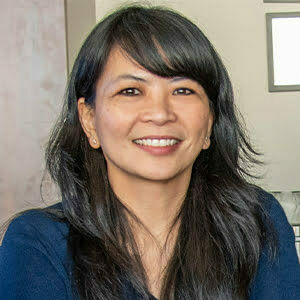 Ana Tabuena-Ruddy
...Ana Tabuena-Ruddy, Assistant Director and Chief Sustainability Officer for City of Los Angeles' StreetsLA, is a California registered Landscape Architect with both public and private sector experience. She successfully led her team in securing $300M in multi-benefit grants, uniquely positioning StreetsLA to deliver upon the City's Green New Deal in a transformative scale. She currently oversees the Urban Forestry Division, which manages the largest municipal urban forest in the nation. Ana is committed to achieving accelerated nature-based sequestration, and increased biodiversity in the City's street network. Prior to becoming a landscape architect, Ana designed corporate interiors at the architecture firms of Gensler, HOK, and IA Interior Architects.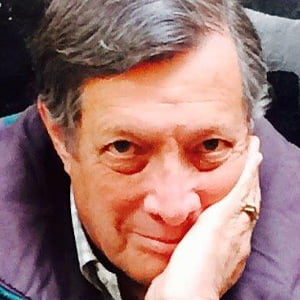 Daniel Rosenfeld
...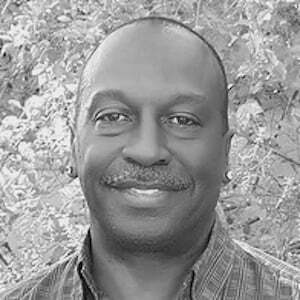 Fernando Pullum
...Fernando Pullum moved to Los Angeles in 1984 to follow his dream of becoming an educator and professional musician. He assumed the music program at L.A.'s Washington Prep High School. Under his tutelage, the program thrived. In 1989, Los Angeles Unified School District recognized Fernando's music program as the first music magnet in South Los Angeles. Fernando has been recognized by many organizations and individuals throughout his tenure, including Oprah, VH-1, the John Lennon Foundation and the State of California as its teacher of the year. He has performed and recorded with many industry greats, such as Stevie Wonder, Ella Fitzgerald, Jackson Browne, Etta James, Alicia Keys, Eddie Murphy, Fishbone and more. Six of his former students have won Grammys.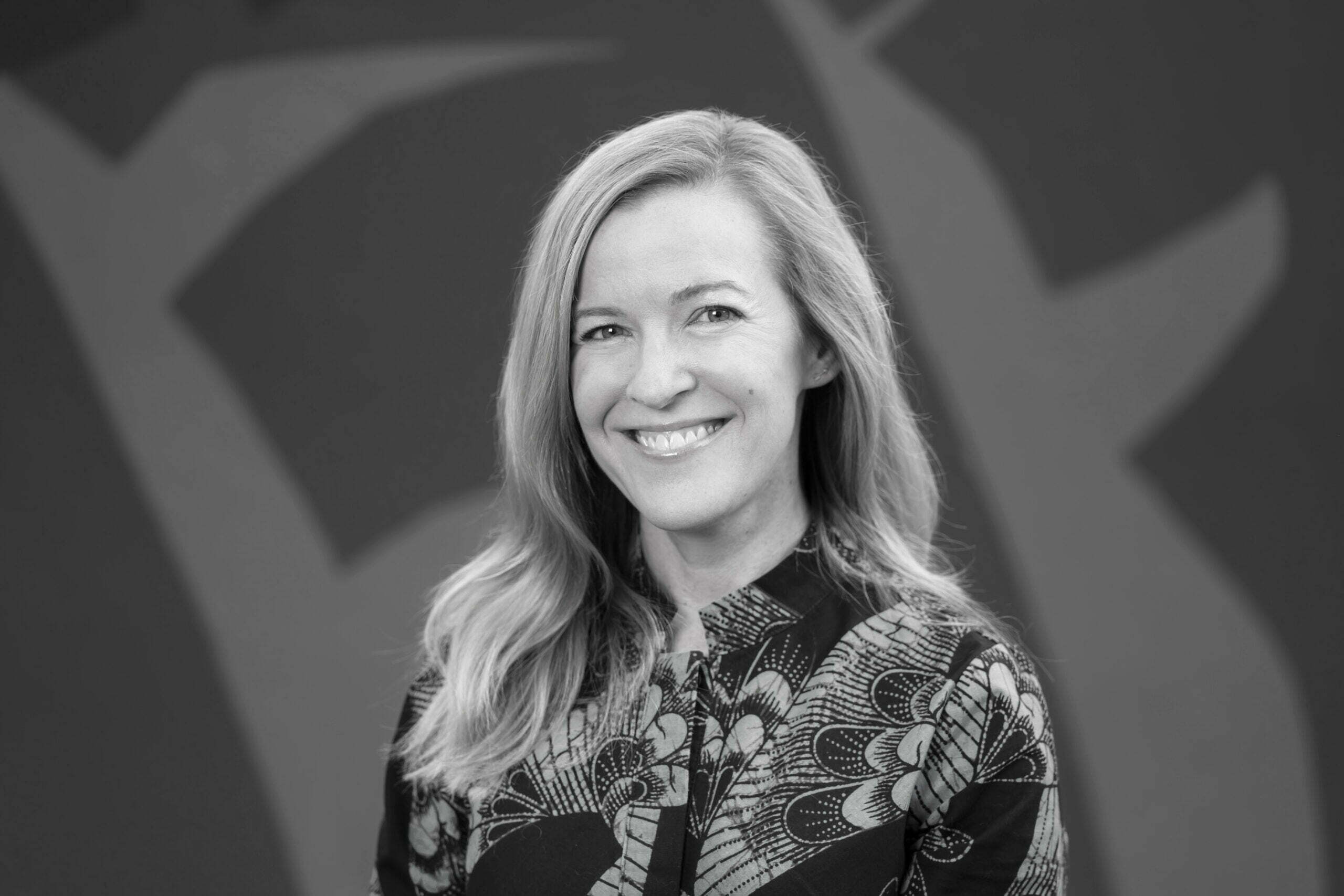 Katie Horak
...Katie Horak is an architectural historian and Principal at Architectural Resources Group, an architecture firm specializing in the historic built environment. Katie leads the firm's Los Angeles office and is a respected authority on national and regional historic preservation standards, policies, and legal frameworks, with particular interest in finding creative and interdisciplinary solutions to complex issues inherent in the reuse of historic sites. In addition to her work at ARG, Katie teaches graduate-level courses in historic site documentation at USC's School of Architecture and is a frequent speaker at conferences and universities across the country. She is also currently President-Elect of Docomomo US, a national non-profit organization focused on the preservation and documentation of 20th century architecture.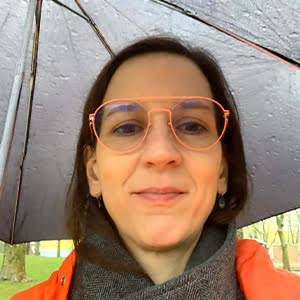 Keira Alexandra
...Keira Alexandra is a partner at Work-Order where she focuses on brand detangling, or, strategy applied to graphic design. Recent projects include a human rights website, documentary film titles, and branding for a museum. She graduated from and currently thesis advises at RISD, taught at Yale for 20 years, served on the board of the AIGA/NY and started her career in New York at M&Co.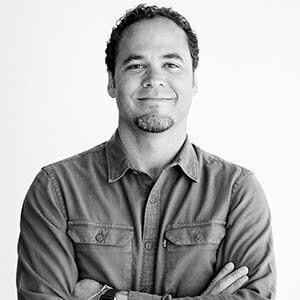 Keith Muller
...Keith Muller is a licensed Architect in the State of California, Texas, and New York and a member of the AIA. He is also partner and co-founder of MUL-MAC, an architecture, design, and interiors studio based in El Segundo, California.

Keith studied Architecture at San Diego's New School of Architecture & Design. Soon afterward he joined Roesling Nakamura Terada Architects. It was there where he cultivated his technical ability, delivering new school buildings for the Community College and High School Districts across San Diego County. Going back to his LA roots in 2012, Keith expanded his skill set working as a Project Architect with design firm, Rapt Studio. At Rapt he fulfilled project delivery for the studio's major, award-winning California projects. In his current role at MUL-MAC, Keith works daily to build a team of highly skilled designers and technicians, focusing on all aspects of project delivery.
Lev L. Spiro
...Lev L. Spiro is a fine art photographer and filmmaker, whose photography tries to convey both the sense of mystery and wonder he finds in the natural world, and the ironic contradictions he can't help seeing in the man-made world.

A longtime lover of both nature and ethnographic photography, Lev focused his attention during the pandemic on the intimate landscape of his gardens. Images from his series "Fugitive Light" and "Night Creatures" have been chosen for multiple exhibitions from September 2020 through present, as well as for publications including the "Gold Artist" feature for Art Ascent Magazine's June 2021 issue, Black + White Photography Magazine's March issue, featuring his work in the article "American Connection", and most recently as a Featured Portfolio in Shadow & Light Magazine's January 2023 "Black & White" issue. His first solo exhibition debuted in 2022 at La Botega Art Gallery in Laguna Beach, CA.

Lev is also well known for his work directing over 160 television episodes, pilots and features, including series such as Orange is the New Black, Modern Family, Weeds and Arrested Development. He lives in Los Angeles, California with his wife and two dogs, who often accompany him and make helpful suggestions as he makes images.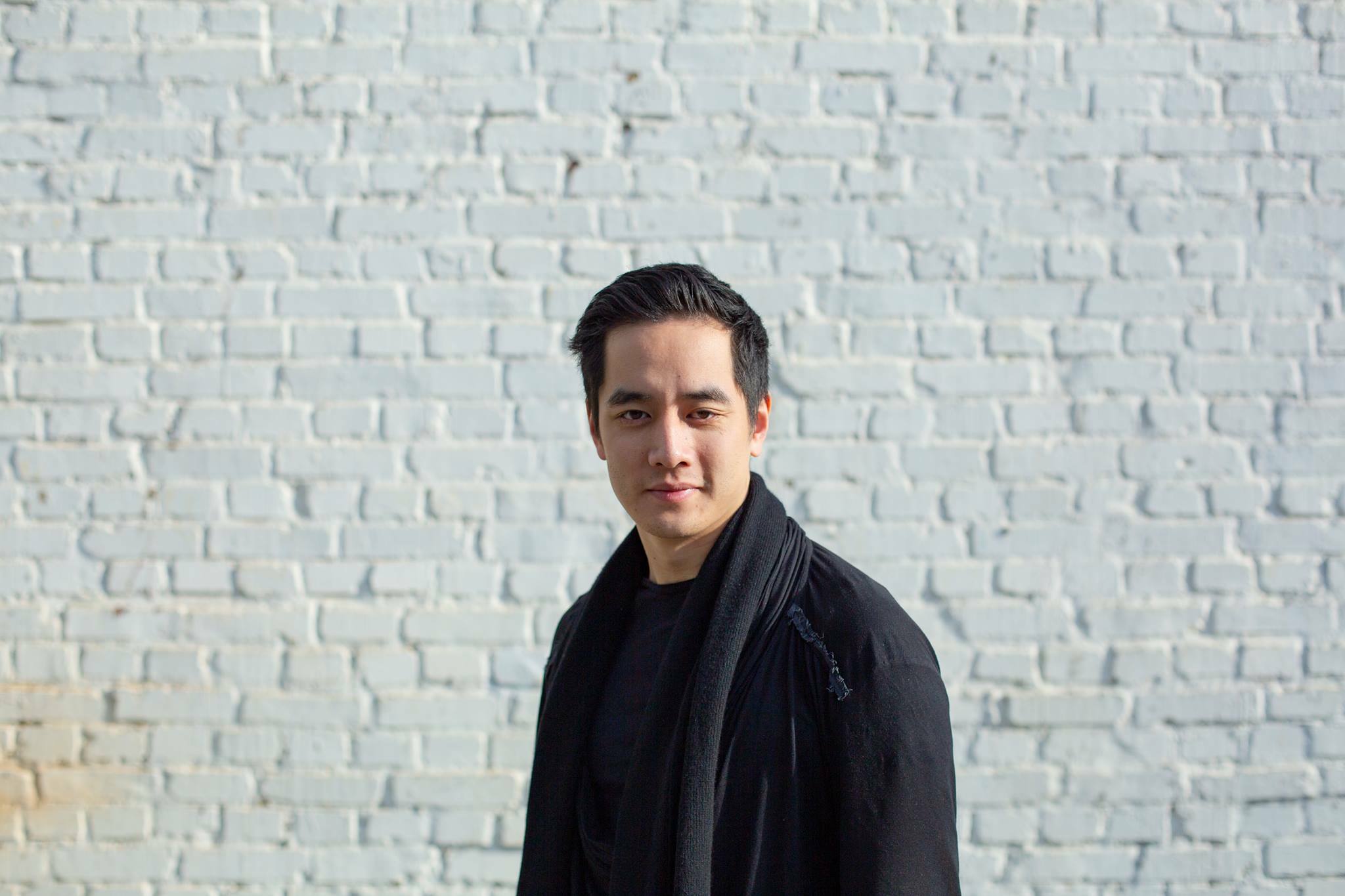 Nathan Su
...Nathan is a speculative architect and creative technologist. He is co-founder of Inferstudio, a digital design studio offering services in worldbuilding, editing, videography, VFX, and data visualization. With a background in architecture, he works through virtual worlds to both speculate on possible futures and reveal contemporary realities. He has recently worked as an advanced researcher for Forensic Architecture, and has taught in architecture schools internationally, including at UCLA, the Architectural Association (AA), and Strelka Institute. He studied architecture at the University of Melbourne and at the AA, where he received Diploma Honours.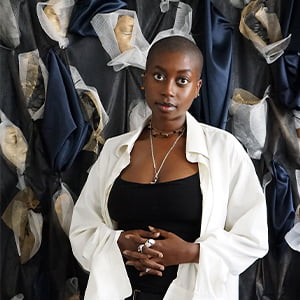 Natou Fall
...Born in Paris, France, Natou Fall is a Senegalese-American interdisciplinary visual artist and creative director working across sculpture, film, makeup artistry, and design. Their practice embraces notions of multiplicity, glamour, and the self to embolden radical self acceptance, and challenge classical notions of beauty rooted in whiteness and heteronormativity.Trained as an architect, Fall's developed procedural techniques of material layering, casting, assemblage, and digital techniques of collage, illustration, and 3D visualization. Their material palette includes plaster, silicone, cosmetic products, molded and printed plastics, fabric, high density foam, and various papers and paints.After receiving a Bachelors of Fine Arts in Interior Architecture and Design from the George Washington University, they went on to study at SCI-Arc (Southern California Institute of Architecture). In September of 2019 they received the Frank and Bertha Gehry Prize for their graduate thesis installation Shaping Face.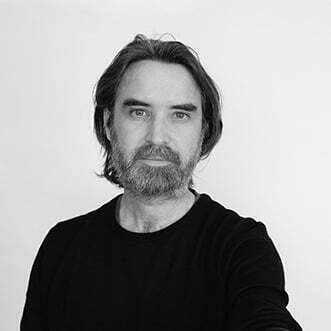 Roger Davies
...Roger Davies moved to New York in the early 1990's and began a life in photography. Whether shooting interiors, portraits or travel Roger's images share a clean quality that perfectly portrays his subjects. Although his work takes him all over the world Roger currently resides in Los Angeles.Roger has a new monograph of California interiors called Beyond the Canyon published by Monacelli.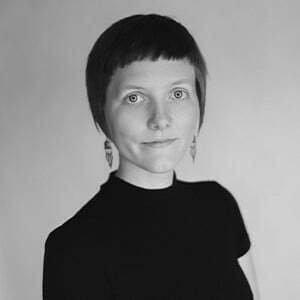 Sarah Marsom
...Sarah Marsom is a Heritage Resource Consultant and advocate for positive change in the cultural resource field. Specializing in organizational strategy and education/outreach, Sarah's work is a balance of creatively cultivating connections to the past and identifying/remedying deficiencies in cultural resource frameworks. Sarah has received awards from the National Trust for Historic Preservation (2018), the National Council on Public History (2021), the National Emerging Museum Professionals Network (2021), and Preservation Action (2022). Her work has been featured in Hyperallergic, the National Park Service's LGBTQ America Theme Study, and Dumbarton House's Women in Preservation exhibition amongst other publications, exhibitions, and podcasts.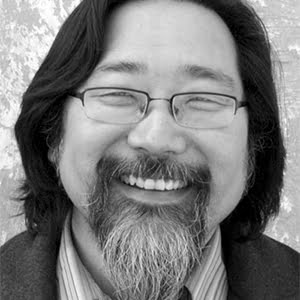 Scott Uriu
...Born in Davis, California, Scott Uriu is a licensed architect based in Los Angeles.

He received his Bachelor of Architecture degree from California State Polytechnic Pomona in 1993 and studied at the Architectural Association in London, Diploma Unit 7 from 1992-1993. Uriu also was an undergraduate mathematics major at the University of California, Davis in 1991.

Uriu is a professor teaching design and applied studies at the University of Southern California and taught at the Southern California Institute of Architecture (SCIARC) to the undergraduate and graduate level. He has also been lecturing at the Nanjing Southeast University School of Architecture in China; the Architectural Society of Shanghai in Shanghai, China; the University of California in Los Angeles (UCLA); the California State Polytechnic University, Pomona; the Roy and Edna Disney California Arts Theater; and Woodbury University.

Uriu worked as an architect at Gehry Partners for over 7 years. In 2000, he co-founded BplusU, for which he is both Design Principal and Partner.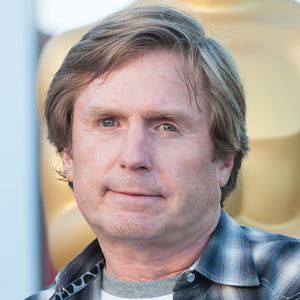 Tom Duffield
...A native of Grosse Pointe Michigan, Duffield attended California State Polytechnic University's School of Architecture. Post graduation and working in Architecture, he discovered that film design and Art Direction was more rewarding, beginning his freelance career on the classic "Blade Runner." Later teaming up with Production Designer Bo Welch. As Art Director, Duffield and Welch collaborated on 15 films, 3 of which, the sets from "A Little Princess," "Men in Black" and "The Birdcage" were nominated for Academy Awards. His first film as Production Designer was Tim Burton's critically acclaimed biopic "Ed Wood," developing a touch for the fine art of Black & White filmmaking. Since then he has designed Gore Verbinski's thriller hit "The Ring," and "The Weatherman." He also paired with Director Peter Berg on "The Rundown," "The Kindgom." "Lone Survivor" and "Patriots Day." Working with Director Ron Shelton, he designed the Pilot "Houndogs." Then designed the film "Broken City" directed by Allen Hughes, following that designing David Mackenzie's directed film, "Hell or High Water," which garnered an Academy Award nomination for Best Picture and Duffield was nominated for an Art Directors Guild award. Tom has lectured at AFI, Chapman and Loyola Universities and various other educational institutions during his film shoots around the U.S. He's a 32 year member of the Academy of Motion Pictures which he now serves in his second term as a Governor.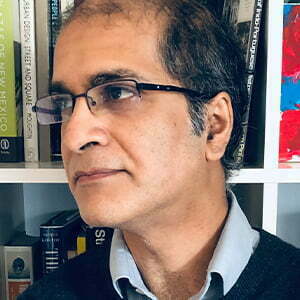 Vinayak Bharne
...Vinayak Bharne is an Indian-born, Los Angeles-based practicing urban designer and city planner. He is an Adjunct Professor in the School of Architecture at the University of Southern California, and the 2023 recipient of the Academic Leadership & Impact award for urbanism from the USC Pacific Asia Museum. His work ranges from new towns and campus plans to urban regulations and housing in the United States, Asia, and Central America. He is the author/editor of numerous books including Streets For All; Urbanism Beyond 2020; and Affordable Housing, Inclusive Cities. He is also the Co-Director of the India-Netherlands-based knowledge platform, My Liveable City, and the Executive Editor of its eponymous biannual journal.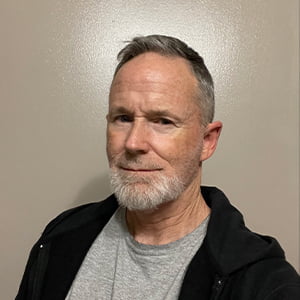 Wes Jones
...Wes Jones is a partner in Jones, Partners: Architecture. Jones' work has been exhibited widely and can be found in the permanent collections of major museums around the world. Princeton Architectural Press has published two monographs of his work, El Segundo and Instrumental Form. A third volume, tentatively titled Alameda, is in the works. A recipient of the Rome Prize from the American Academy in Rome, and Arts and Letters Award in Architecture from the American Academy of the Arts and Letters, Jones has been named one of the 30 Most Admired Educators in the country in the Design Intelligence Survey of Architectural Education. He currently teaches in the graduate architecture program at the University of Southern California.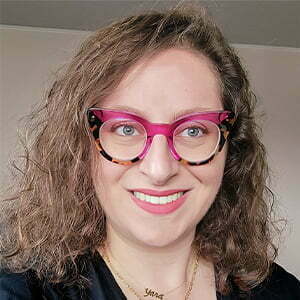 Yara Feghali
...Yara is a French-Lebanese architectural designer working at the intersection of architecture pedagogy, transmedia, and immersive technologies. She is the creative director of Folly Feast Lab co-founded with Viviane El Kmati and based in Santa Monica. Through worldbuilding and storytelling they design immersive and interactive experiences, applications, software, design tools and games around queer identity, sustainability, and technology. Yara is a faculty at UCLA AUD, and has previously held teaching positions at SCI-Arc in Los Angeles, SAC in Frankfurt, Bartlett in London, and ALBA in Beirut. She led end-to-end research, development, and exhibition for 22 virtual reality experiences shown during the Venice Biennale in 2018, and at Künstlerhaus Mousonturm in 2019. Yara is the co-editor of the SAC architecture journal on virtual reality published in 2021 and has led virtual reality workshops with Tyssen-Bornemisza 21 Academy at Ars Electronica in 2022. Yara has lectured widely, and her work has been part of Fiber Festival, A+D Museum, Wedge Gallery, LA Forum, and Cyber new media playground. Yara is committed with Folly Feast Lab to designing fantastic experiences that are as aesthetically engaging as they are technologically performing.
Erik Perez
...
Steps for Submitting
Go to https://aplusd.org/design-awards/ and navigate to "Guidelines/Submit"
Read through all restrictions, information, and guidelines.
Submit Fee (unless you are a student or have previously received a waiver)
Fill out Google Form (open on April 14). Please be sure to include your Project as well as your Transaction ID from Paypal.
What is the deadline for submissions?
The Submission Period has been extended to May 12, 2023 at 11:59 PM, PST.
Do I need to pay before submitting?
Yes. Each submission fee is considered a donation as it will all go back to supporting the museum as a non-profit institution. Each submission helps us continue to provide a platform for emerging voices in architecture and design. As an inclusive institution we have reserved a number of fee waived submissions. If the submission fee is a barrier please email us at camille@aplusd.org and we will work with you. Students can apply at no cost.
Once I complete the payment and fill out the Google Form, will I receive a confirmation?
You will receive a confirmation from Google Forms once your submission has been successfully submitted. We will reach out with additional questions/updates if any issues arise.
How many entries can I submit?
You may submit up to two projects per category.
You may submit one project into a maximum of 2 categories.
Each entry will require a separate fee. For example, if you submit two projects in one category and another project in two additional categories, your overall fee would be $320.
What dates do I need to know?
May 12, 2023: Submission Deadline
May 15 -May 29, 2023: Jury Convenes
May 15 -May 29, 2023: Jury Convenes
June 2, 2023: Winners Announced
June 17, 2023: Winners and Sponsors Award Gala
If I am submitting multiple entries, should I send in multiple google forms?
No, please only submit one form. Within the form, it will ask you which categories you will be submitting to, and you will be able to upload all your submissions.
Is there a limit to the amount of images or documents that I submit?
Yes. Please limit your submissions to one pdf per project. Please keep in mind that you will not be able to upload more than 100mb.
Who qualifies as a student?
You must currently be enrolled either part time or full time at an academic institution.
Can I get a refund and withdraw my submission?
We will not be offering refunds for submissions. For any inquiries about erroneous payments, please contact camille@aplusd.org
Can I make changes to my submission?
For any changes that need to be made to the Google Form, please contact camille@aplusd.org You may make changes to your submission until May 5th at 11:59PM PST.
Will I be notified if I've been selected?
Yes. You will be notified via email as well as social media announcement. Be sure to include your Instagram handle, as winners and runner-ups will be tagged.
What is the jury's selection process?
The Jury for each category will review all submissions individually. The top four from each will be discussed among the group and a selection will arise.
What do the winners receive?
Winners will be featured in our Awards Show Gallery and across all our social media platforms.
They will receive a physical award to be proudly displayed.
Guidelines and Resources permitting we will curate present a physical exhibition in a surprise location.
Support the Awards, Support the Museum
Our Awards in 2021 received unparalleled attention through the A+D Community, we received applications from across the globe and support across the ACE industries. After a one year hiatus, our 2023 awards promise to go beyond.This event offers a new level of exposure for our donors while ensuring funds raised go directly to supporting the A+D Museum's mission. If you would like to give it to the awards program as a whole, please find our donation page here. To learn more sponsorship opportunities, we welcome you to explore our different levels outlined below.Should you have any questions or inquiries about becoming an awards sponsor, please reach out to Camille Elston, Managing Director, at camille@aplusd.org.
Category Sponsors
$5,000
Category Sponsors will have the chance to select a category they would like to support based on availability. The donor's brand will be recognized with all these categories' presentations, including but not limited to in press materials, social media, and at an official awards ceremony. We will be announcing runner-up in addition to award winners, resulting in increased brand awareness.
Benefits at A Glance
Donor name tied to all mentions and presentations of the category. See the Categories section for available choices.
Donor brand/logo on all press material.
Recognition on Social Media posts.
Any Award winners and runner-ups will be asked to feature the sponsor.
Dedicated category e-blast, featuring company branding and an opportunity for brief sponsor message.
4 Tickets to the Design Awards Gala
Submission Sponsors
$2,500
Submission fees will run at $80 in all categories except for students who are free. Submission Sponsors provide the opportunity for designers and artists to apply for submission sponsorship. The museum will then evaluate need and reach in selecting admission fee exemption. Part of this will include asking the artist to thank the sponsor.
Benefits At A Glance
Donor logo on submission page of Awards web presence.
Donor brand/logo on appropriate press material.
Recognition on Social Media posts.
Any grant awardees will be asked to feature the sponsor.
3 Tickets to the Design Awards Gala
Student Sponsors
$800
Sponsors in this category will be supporting the operations and submissions for the student category. As an important part of our mission for accessibility the A+D Museum does not charge student fees. The sponsorships raised in this category will go to supporting logistics and operations, allowing us to accept a larger number of student submissions.
Benefits At A Glance
Donor logo on submission page of Awards web presence.
Donor brand/logo on appropriate press material.
Recognition on Social Media posts.
2 Tickets to the Design Awards Gala
Community Sponsors
$350
Benefits At A Glance
Donor logo on submission page of Awards web presence.
Donor name on appropriate press material.
Recognition on Social Media posts.
1 Ticket to the Design Awards Gala
To become a sponsor, donate through our Paypal Giving Fund. Simply select the "Other" option and submit the amount at the level of your choice. Thank you for your generosity!