On the Screen
Analyzing Mexico City's notorious street market "Tianguis de Tepito" through Google Maps' different visualization styles reveals intriguing contradictions and inexplicable erasures, which are further exacerbated through the physical experience of the market. Google doesn't seem to recognize the market as part of its fixed "real world," portraying its presence in an ambiguous manner. Often erased from Tepito's streets, the market's existence can be traced through the trash left after its daily disassembly, or through the occasional empty skeletons of its structures, perpetuating former narratives of decadence and disorder.
On the Screen – 2021 Winner
Unfixed Lifeworlds
Monica Lamela Blazquez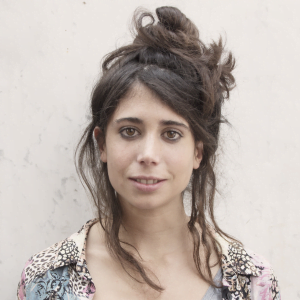 Monica Lamela Blazquez is the founder of THERETHERE, an architecture studio that fluctuates between design and research, conducted through a variety of multiscale projects, speculative drawings and counter-mapping. She is currently working on projects in LA, Mexico City, London, and Madrid. She also collaborates with architecture and landscape architecture offices in LA, such as MUTUO and Studio-MLA. Previously she worked in the offices of Tatiana Bilbao Estudio, in Mexico City; Lacaton & Vassal, in Paris; Kéré Architecture and Raumlabor, in Berlin; and Ensamble Studio, in Madrid. She holds a M.Arch from Escuela Politecnica de Madrid (ETSAM), where she graduated with high honors, and a MS in History Theory and Society from UC Berkeley College of Environmental Design. She has been a Graduate Student Instructor and a Design Critic at UC Berkeley College of Environmental Design, and a Guest Lecturer at Escuela Politecnica de Madrid. She is a Fulbright fellow, and her work and collaborations have been featured in Bauwelt, DOMUS, Future, ArquitecturaViva, ElCroquis and Dezeen.