There are many ways to support the A+D Museum mission. No matter which way you choose you will be contributing to making our programming free for all.

Our new hybrid status allows us to more directly focus on programming as opposed to operational costs, meaning your donations make a bigger impact in our expanded community.
A+D is dedicated to supporting emerging architects, designers, and artists.
As LA's premier museum dedicated to design and architecture it is our responsibility to uplift the voices of the future in our community.

A+D is a center for exploration and education to a multitude of communities.
Over the years the museum has moved throughout LA and in the digital realms reaching an audience as diverse as the city we inhabit.
A+D creates connections.
Through our exhibitions, events, and educational programs the A+D is dedicated to bringing together seasoned professionals, young professionals, afficionados, and students. This is a platform where all members of the design community are welcome to meet and create partnerships, mentorships, and beyond.

A+D explores new frontiers in Architecture and Design.
The world is rapidly changing, and we have dedicated our programs to understanding intersections between architecture and design, and social and environmental justice.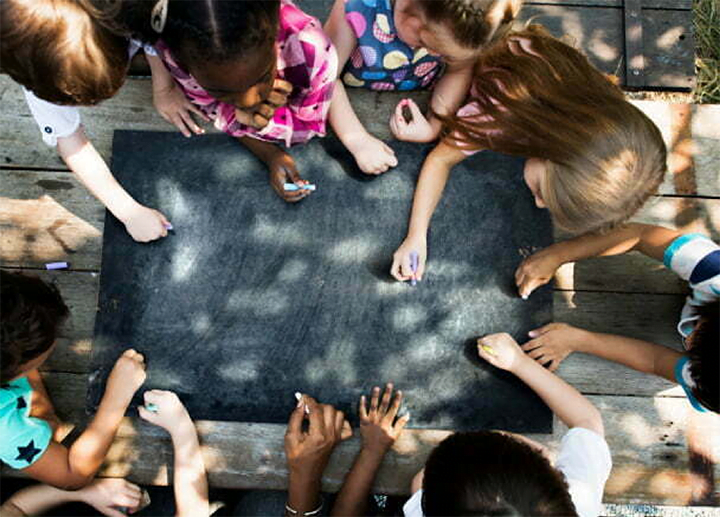 Make a Donation
Become a part of our global community of supporters. Every donation goes directly into supporting museum operations and programming.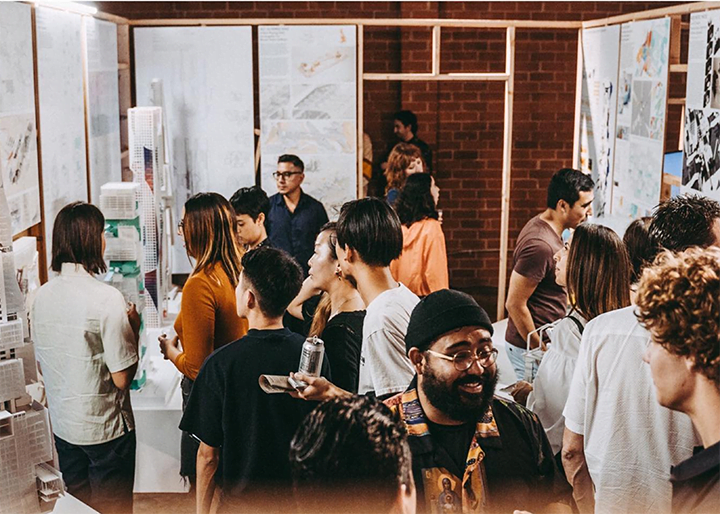 Membership
Members are our champions! We have an exciting new membership program launching soon. Sign up for our newsletter to hear about it first.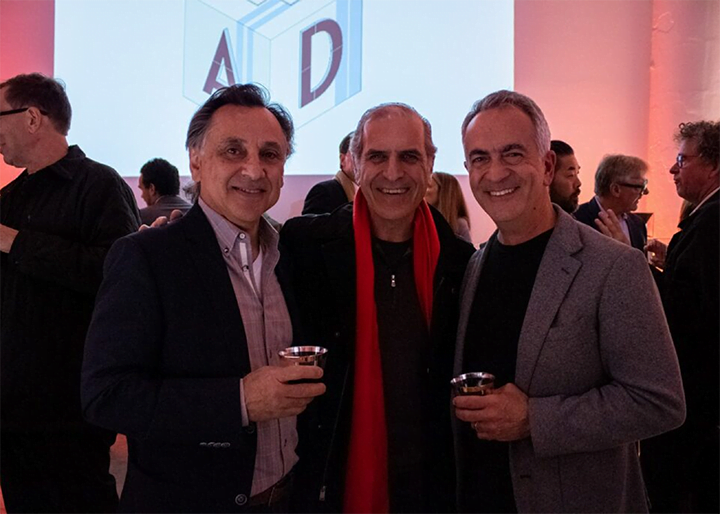 Sponsorship
The museum has two optimal fundraisers a year to drive sponsorships; Design Awards and Celebrate. If you are interested in sponsorship outside of these events, please contact us at info@aplusd.org
Want to get involved with the A+D Museum?
We accept volunteers year-round to help support our programming, including both in-person and virtual exhibitions, special events, and the Impermanent Collection.
Currently, there are no new openings at the A+D Museum. If you're still interested in being involved, fill out the volunteer form below to help support our programming, including both in-person and virtual exhibitions, special events, and the Impermanent Collection.
Past and Current Sponsors
2022 Sponsorships marked with an *
Founder Circle $50,000
All Coast Construction
Gensler
HBO
Kilograph*
MATT Construction*
Standard*
Swinerton Builders*
Patron Circle $20,000
Architect's Newspaper
Brian & Patti Stewart*
Clark Construction*
Crisp Imaging
Herman Miller
HED
KGM Lighting
Perkins + Will
Room & Board
VS America*
Wilson Cetina Group/Olson Visual
Docent Circle $10,000
Angeleno Magazine
Collins Collins Muir+Stewart*
GAFCON
Graye
KAA Design
Los Angeles Arts Commission
Louis Poulsen Lighting
Herman Miller Cares
Marmol Radziner
Richard Frinier Design Studio
smith-clementi*
Snyder Diamond
Visible Graphics
Zumtobel
Curator Circle $5,000
Acrylite
AECOM
Alonzo Construction*
Bang & Olufsen Pasadena
Bapko Metal
Bentley Prince Street
Broad Foundation*
bulthaup
California Resources Corporation
CSI Electric*
Daltile
Day Foundation*
Dwell on Design
Englekirk
GES Sheet Metal
J. Fox Lighting
Joe Day*
Jones Lang La Salle Americas
Light Build Design
Linear City Development
LA Art Collective
MGAC
Modulyss
Morley Builders
One Electric*
Pacific Alarm
Pivot Interiors
RJ Performance
Saiful Bouquet
SOM
SCI-Arc
Tangram
Duan & Valerie Tran
Westco
LA Fellow Circle $2,500
The Agency
AC Martin
ACCO Engineering Systems
A & H Communications
AMPCO Contracting
ARC
Axis Fire Protection
Base Architecture
Bedrock Company
Behnisch Arkitekten*
Bergelectric*
The Beverly Hills Estates*
Bonas Company
Buro Happold
BuzziSpace USA
Calex Engineering Co.
City Design Studio
Cleveland Marble
CO Architects*
Cosentino/Silestone
Corgan
Crest Real Estate*
Crossville*
Dake Wilson Architects
Designguide.com
Desso Hospitality
Dharam Consulting*
Environmental Construction Group
FOSCARINI
Michele Gamble
Graphisoft
Hawkins\Brown*
Henderson Engineers
House & Robertson Architects
Interior Services
JH Minassian
JLL Team Hollywood
Land Mark Electric
Lehman-Goodyear Family
Longman Lindsey*
LUTRON*
Magni Kalman Design
Martin Bros.*
Michael Hamner Architects*
Mohawk
Montalba Architects
NBBJ
Omgivning
Pacific Steel Group
Pacific Wall Systems*
Patrick Tighe Architecture*
Paul Rogers Studio
Prime Plumbing Solutions
Rachlin Partners
Rheinschmidt Marble & Tile
RJC Builders
Rodin Group*
SASCO
Shaw & Sons
Shimahara Illustration
SHoP Architects
Sideshow Collectables
Skanska*
Steinberg Hart
Robert & Elizabeth Stellwagen
Studio Blitz
TrueNorth Steel
Universal Metro*
Valle Reinis Builders*
Veneklasen Associates
Walter P Moore*
Webcor
Woods Bagot*
ZGF*
20/20 Founding Sponsors
Architecture
Barton Myers Associates
Belzberg Architects
Clive Wilkinson Architects
Eric Owen Moss Architects
Escalante Architects
Ehrlich Architects
Frederick Fisher & Partners
Gensler
Kanner Architects
Kappe Architects/Planners
Lorcan O'Herlihy Architects
Marmol Radziner
Richard Meier & Partners
Michael Maltzan Architecture
Moore Ruble Yudell
Rios Clementi Hale Studios
Design 
air conditioned / Clive Piercy
ARUP
Ashcraft Design
Audi of America
BMW Group DesignworksUSA
Buro Happold
Chadwick Studio
Eames Demetrios
Fluidity
Garson Yu of yU+co
Greg Lynn / FORM
Imaginary Forces
Kelly Wearstler
Prologue
Karten:Design
Selbert Perkins
Sussman Prejza