On the Street
A Resurrection in Four Stanzas is a permanent sculpture for Belmar History + Art (BH+A) in Santa Monica, CA. BH+A commemorates the history of the African American residents and business owners of the historic Belmar and surrounding neighborhoods. Once a thriving community, this area was razed through eminent domain in the 1950s in order to make way for the Civic Auditorium and the Civic Center campus. The sculpture pays homage to the shotgun house which migrated with African Americans from the south. It is delineated it in four steel and aluminum sculptures at full architectural scale as a ghost structure: porch, door, house, window. "A Resurrection in Four Stanzas" was commissioned by the City of Santa Monica Cultural Affairs. Photos courtesy of April Banks and Leroy Hamilton, 2021.
On the Street – 2021 Winner
A Resurrection in Four Stanzas
April Banks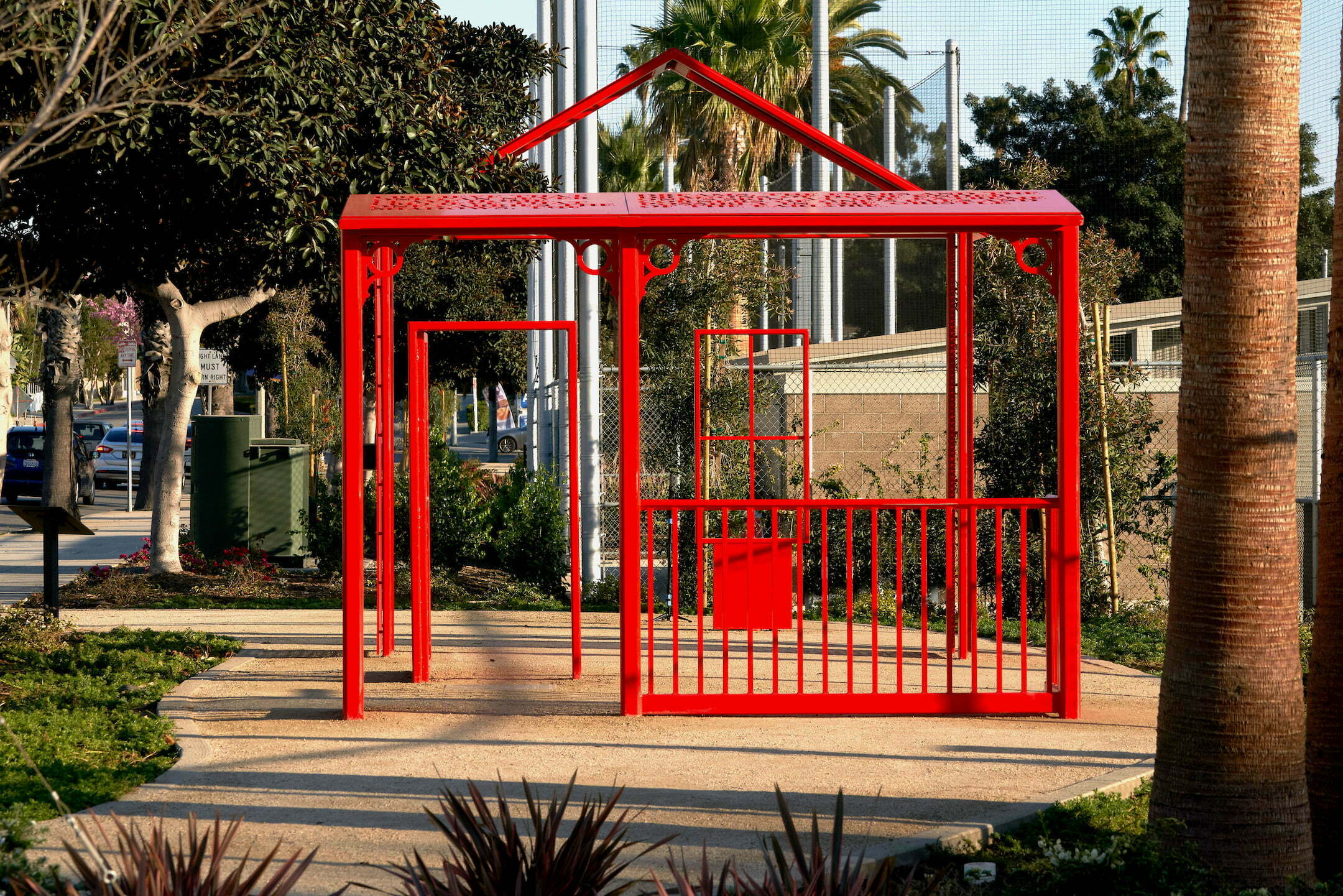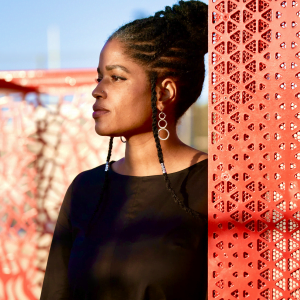 April Banks is an artist, educated as an architect with a creative career that straddles visual art, social practice and exhibition design. Her art practice sits intentionally between image, space, and experience.
April's recent work time travels through historical archives and memories, questioning what we think we know of the past and how it informs our cultural positioning systems. She is interested in amplifying lesser known stories, challenging the gaze, and giving narrative to the erased and intentionally forgotten. In February 2021 she completed her first permanent public art sculpture "A Resurrection in Four Stanzas" in Santa Monica, CA, commemorating a former Black community erased by eminent domain.
Her work has been exhibited in Los Angeles, the San Francisco Bay Area, Chicago, Minneapolis, Cleveland, Daytona Beach, New Hampshire, Maryland, New York, Switzerland, Colombia, Brazil, United Arab Emirates, Senegal and Ethiopia. Her work is in the collection of the Getty Museum and other private collections.
April graduated with a Bachelor of Architecture from Hampton University in Virginia in 1996. She obtained a Master of Science in Environmental Design from Art Center College of Design in Pasadena in 1999. She lives in Los Angeles.

Commissioned by: The City of Santa Monica
Funded by: Percent for Art Program and made possible by Santa Monica Cultural Affairs and the City of Santa Monica's Public Works Department.
Fabrication: Arktura
Installation: RAMCO