On the Desk
This category is open to any type of work experienced on a flat surface, this ranged from (architectural) models, prototypes, books, magazines, etc. The concept behind the category comes from expanding classical presentation formats.
On the Desk – 2021 Winner
Palka
Anya P Stevens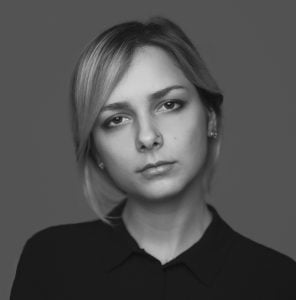 Anya Petrova Stevens is a visual artist and architect from Moscow, Russia. Born in the turmoil following the collapse of the Soviet Union, her early years were spent in the countryside where she began painting with her grandparents. When Anya returned to Moscow she entered art school and received a full scholarship to Moscow Architectural University. While still in school, Stevens won an international competition for a community center in Dagestan. She soon became project architect for the building and led the design team through construction administration. Unfortunately the construction was suspended midway due to political issues. Anya received her Master of Architecture and immigrated to the Los Angeles in 2018. She currently resides in Boston, Massachusetts.