Still on Paper
London is facing a housing shortage but at the same time blessed to have a conglomeration of experimental post-war high-rise social housing which are unfortunately badly maintained. Instead of restocking housing by demolishing the current, many existing post-war estates should serve as scaffold to building new communities. Existing community density and building proportions will guide the new housing density and structural composition respectively. The proposed housing attachment will revitalize the community life by creating a flexible common space in between the new and existing in the sky. This space aims at recalibrating the social programs relevant for revitalizing the shared community between current estate's residents and future tenants.
Still on Paper – 2021 Winner
Common Sky
Vincent Yee Foo Lai & Douglas Lee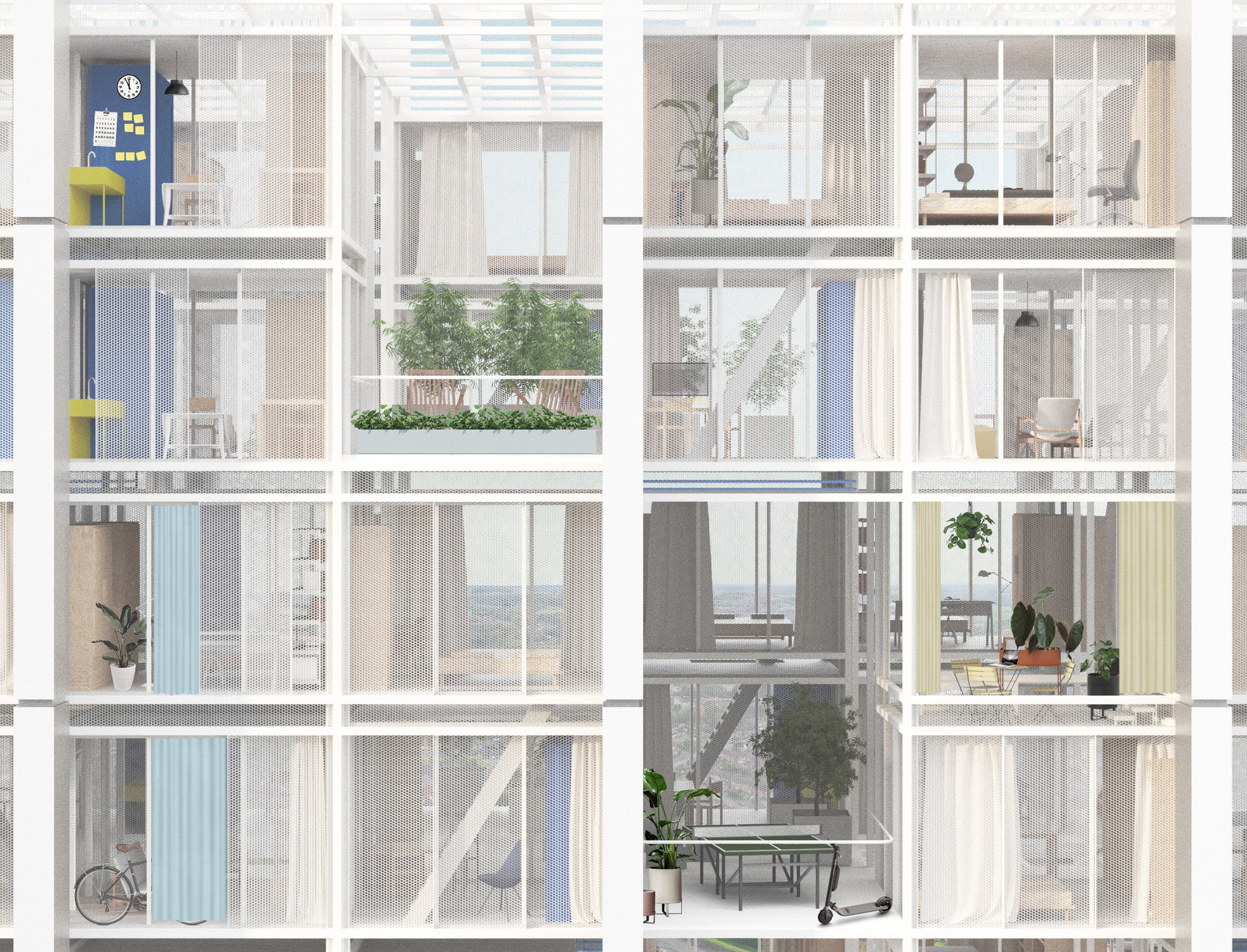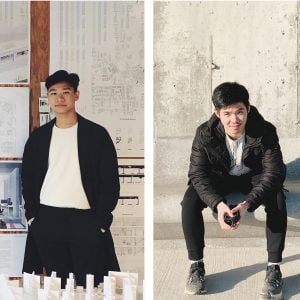 Under the design collective of Temporary Office, led by Vincent Yee Foo Lai' and Douglas Lee, and sometimes in collaboration with friends and colleagues, we've worked on several projects crossing the boundaries of architecture, public space making and preservation. With a strong focus on historic research and precedence, we seek to constructively respond to the ever-changing needs of our environment in a rational yet playful way.
Yee Foo Lai (Vincent) is currently a full-time practicing Architectural Designer at Adjaye Associates, New York. He holds a Master of Architecture from UC Berkeley and a Bachelor of Arts in Architecture from NUS Singapore, where he received the AKZO Nobel Gold medal for distinction in Architectural Design. He has diverse design and research experience, previously working in such leading international firms as SOM, OPEN Architecture, Vo Trong Nghia Architects, and Aedas.
Douglas Lee is a Chinese-Canadian designer and a Master of Architecture candidate at UC Berkeley. He received a Bachelor of Science in Urban Planning, Design & Management from The Bartlett Faculty of the Built Environment at UCL. His work experience includes OMA/AMO, SANAA, BIG, Neri and Hu, Atelier Deshaus, The Open Workshop and SLA.