On the Body
Posthuman Habitats is a proof-of-concept prototype which catalyzes or requires (for survival) new rituals that force humans out of their exploitative relationship with the more-than-human world and obligate them to collaborate and thus co-evolve toward more inclusive and ethical models for living. As humans move towards extinction, we may seek methods for our own survival, but rarely do we conceive of the collective, as it poses a threat to our individual liberties.
In what the philosopher Felix Guattari calls "Integrated World Capitalism," we continue to consume depleting natural "resources" (the term itself making clear the hierarchy of man as served by nature), to exploit the Other (human and non-human), and to make the planet inhospitable and often fatal for our co-species. Recognizing the diverse forms of consciousness and symbiotic expressions of care shared within interdependent webs of life that exist across scales of time and mass, Posthuman Habitats provides humans a means to participate in this symbiotic network of exchange, hoping that we might better understand the agency, vitality and collaborative sociality of the biophysical world (and our place in it) – as a model for existence. 
On the Body – 2021 Runner-Up
Posthuman Habitats
Aroussiak Gabrielian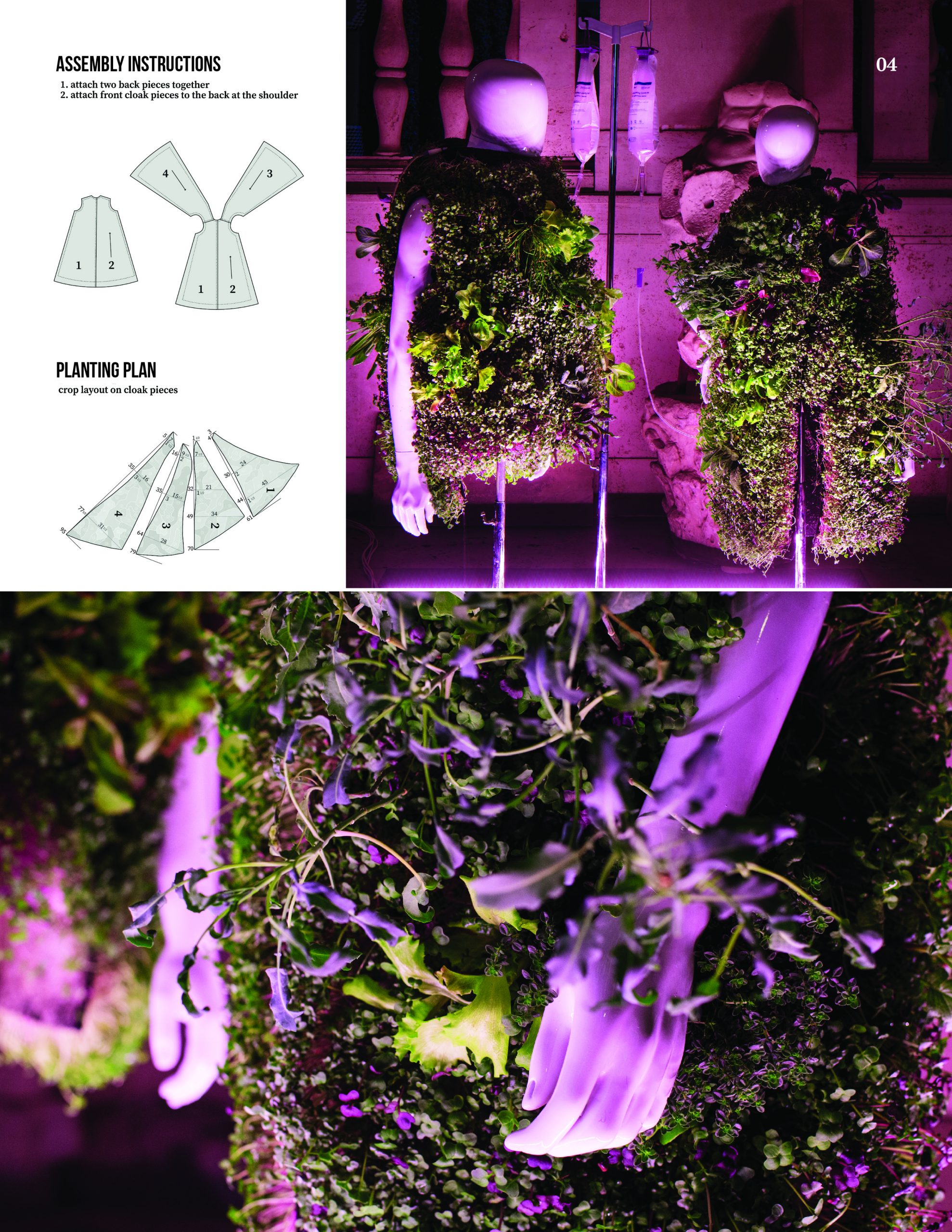 Aroussiak Gabrielian, (Ph.D., FAAR), is an environmental designer and media artist working with biological materials, natural systems, and atmospheric phenomena. Her work aims to torque our imaginaries to help us re-think our interactions with both human and non-human agents on this planet. Aroussiak is co-founder and Design Principal of foreground design agency, a critical design practice based in Los Angeles that aims to dismantle structures of power and privilege that render specific humans, species, and matter silent. Recipient of numerous recent recognitions including, the Emerging Designer Awards from the Design Futures Initiative, the Tomorrowland Projects Foundation Award administered through the New York Foundation for the Arts, the Word Changing Ideas Awards recognized by Fast Company, and the Rome Prize from the American Academy in Rome, Aroussiak's work has been exhibited in Los Angeles, Austin, Portland, St. Louis, Detroit, Philadelphia, New York City, and in venues across Italy, Germany, Spain and China. Aroussiak is currently Assistant Professor of Landscape Architecture + Urbanism at the School of Architecture at USC, Affiliate Faculty of Media Arts + Practice at the School of Cinematic Arts at USC, and Director of the recently launched Landscape Futures Lab.

Collaborators & Consultants:
Alison Hirsch, Co-founder, foreground design agency
Grant Calderwood, Microgreens researcher & hydroponic grower
Irene Tortora, Fashion designer
Chris Behr, Chef with the Rome Sustainable Food Project
On the Screen
Alison Hirsch, Co-founder, foreground design agency
Stefano Silvia, Scenic fabricator
Suzanne Farrin, Musical composer & ondes martenot instrumentalist