In School
HAMBO is a response to a 3 year-long participative territorial research, featuring 8 research tools and 91 diverse informants, demonstrated an alarming territorial fragmentation alongside numerous habitational deficiencies. In thorough response, HAMBO was designed as a complex system interrelating 36 strategies arranged in the following trans-disciplinary categories: Urban Connectivity, Architectural Flexibility, Collective Management, Urban Productivity, Participative Design, and Dynamic Spatiality.
In School – 2021 Winner
HAMBO
Sergio Eduardo Mutis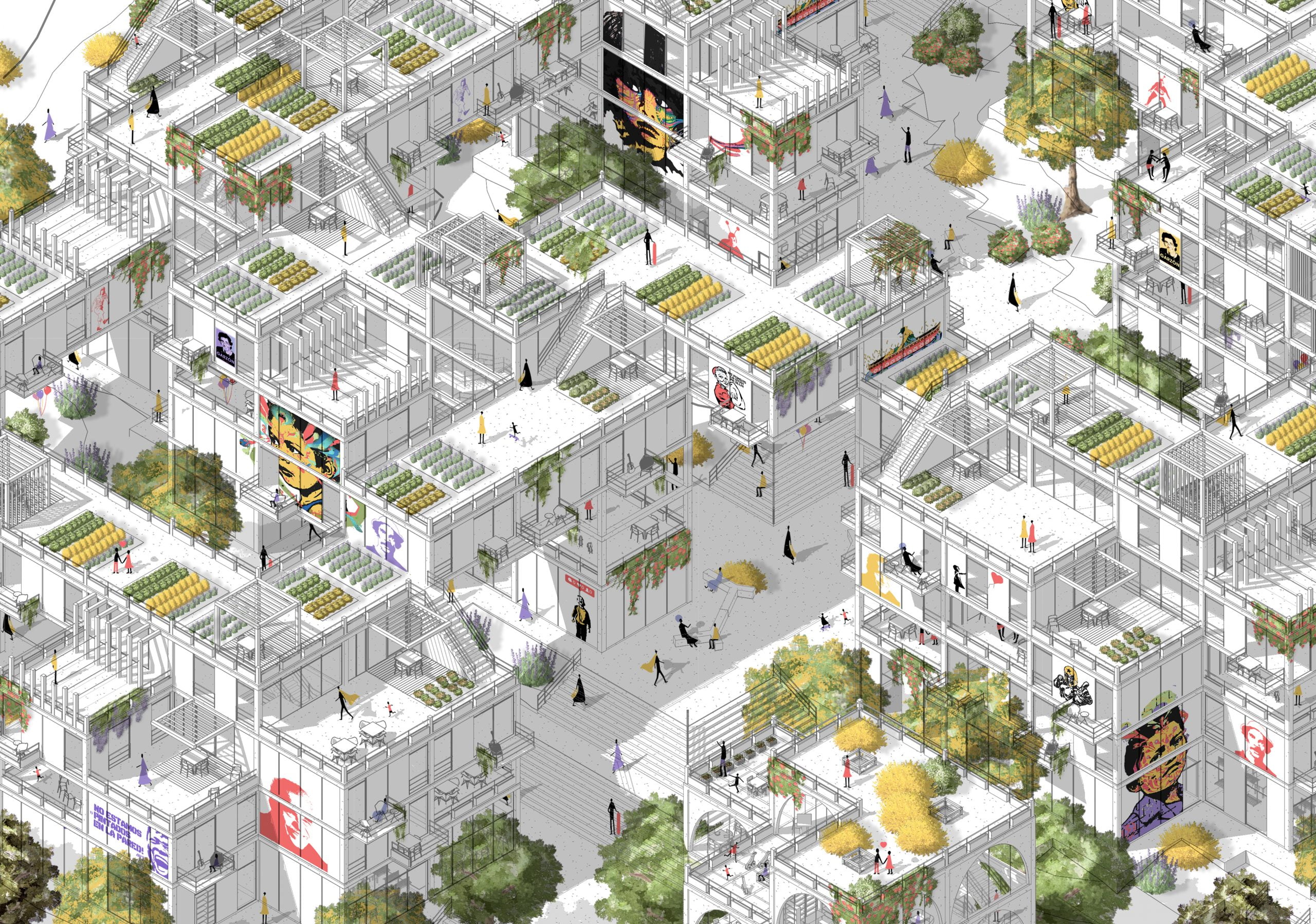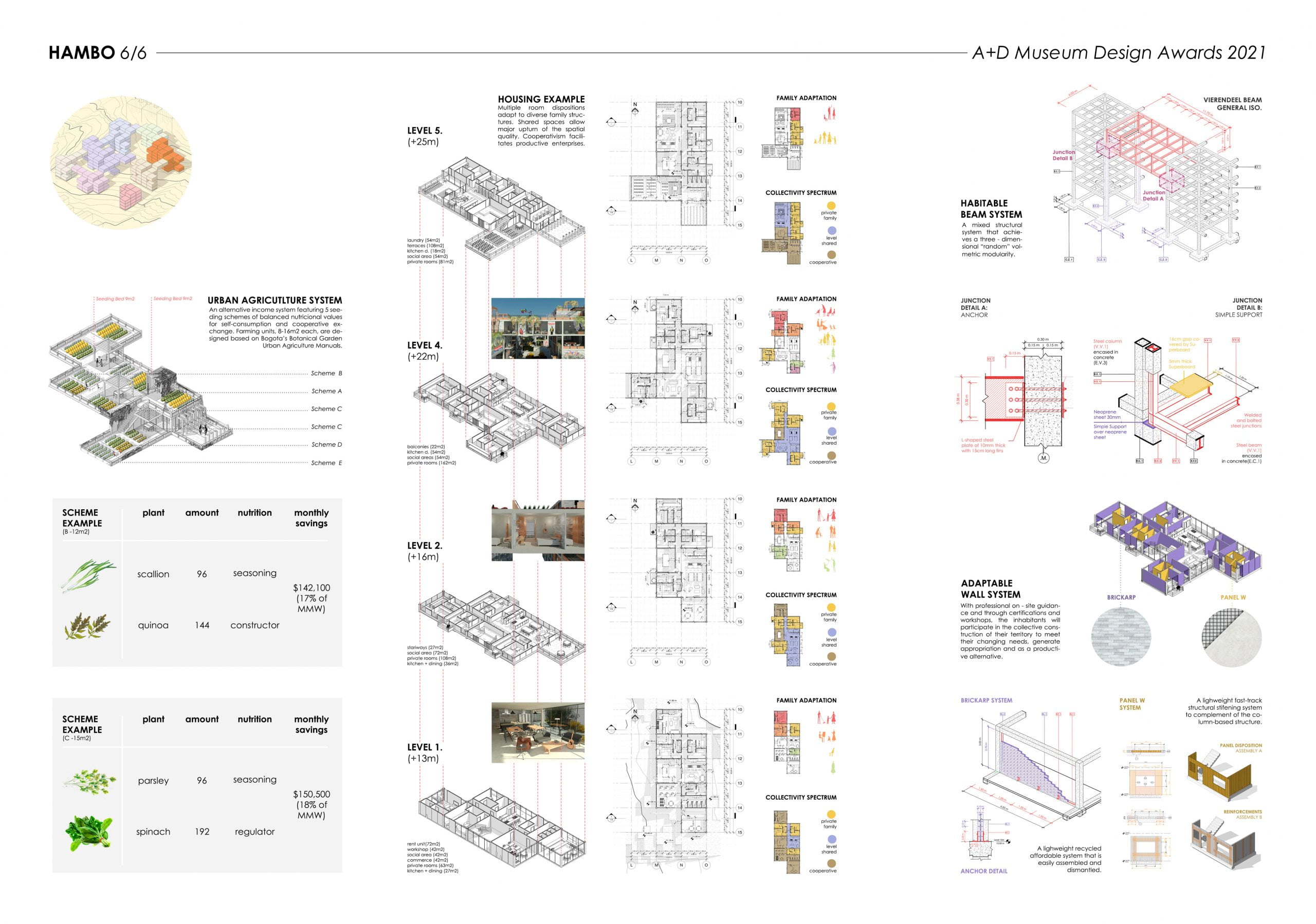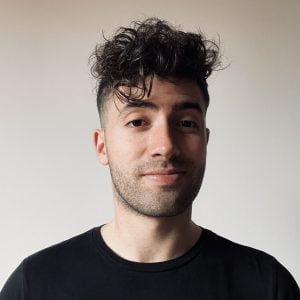 Sergio Eduardo Mutis Ordóñez is a young Colombian architect focused on social justice and technological innovation. He completed his undergraduate studies in architecture at Pontificia Universidad Javeriana in 2019, graduating with honors and receiving the National Thesis Award from the Colombian Society of Architects. In parallel, Sergio co-founded the eco-social organization of Apata Colombia, which was recently recognized by the Colombian government for its contribution to peace in the framework of the Colombian post-conflict. Currently, Sergio is studying a master's degree in architectural design, robotics and computation at the Bartlett School of Architecture of UCL (University College London), UK.